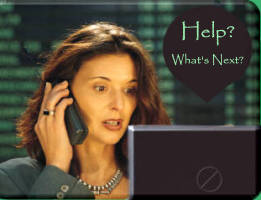 We get you online without the worry!



Founded in 1996, CyberCreekDesign has been developing and hosting websites for over 14 years.

WHAT OUR CLIENTS SAY


The website is great, we are so excited. Thank you for all of your work on this project. Jaime Lowery - The Grapevine Restaurant

The website looks awesome! Thanks for your help with the posting. It looks awesome. J. Katherine Brunner - The Brunner Firm Co., LPA

I love it! I love it! I love it! By the way, when the heck do you sleep? Beebe Huett - Morrilton.com

As an AFA Board Member, I wanted to thank you for all of the help you've provided us with our website. Brian Goesl - TRAHC

It is with great pleasure to inform you the Board of Directors of the Arkansas River Valley Tri-Peaks Region at its monthly board meeting on 11/12/08 made you a lifetime member for your years of service and dedication to promoting the ARVTPR through the web. (copied from letter)

Name It.

Build it.

Host it.


CyberCreekDesign offers a full range of Internet services. Contact us for a free consultation.